Advising Center
---
Walk-in Advising Hours
Spring 2015 – Prillaman Hall room 1003
10 Minute appointments
Please, No Graduation Audits, Substitutions or SAP Appeals
Wednesday

1/7
9:00 a.m. - 12:00 p.m.; 1:00 p.m. - 4:00 p.m.


Thursday

1/8
9:00 a.m. - 12:00 p.m.; 1:00 p.m. - 4:00 p.m.

Friday 1/9

1:00 p.m. - 4:00 p.m.


Monday

1/12

1:00 p.m. - 4:00 p.m.


Tuesday 1/13

1:00 p.m. - 4:00 p.m. 

Email for appointments after 1/13

essmadvising@kennesaw.edu
All Exercise Science and Sport Management majors are advised by the ESSM Advising Center. For all advising questions, please contact the ESSM Advising Center via e-mail.
All incoming Exercise Science and Sport Management majors should change their major in Owl Express and then sign up for the the appropriate first-year advising session.
Links to sign up for small group advising sessions are available below. Every student who attends a group advising session receives personalized information including an updated checksheet and a course planning worksheet. During group advising, we walk through the curriculum step by step and thoroughly review policies and procedures of the University.
Appointment times are available on a first-come-first-served basis, so do not delay in scheduling a meeting.
The ESSM Advising Center also offers workshops and information sessions that may be of interest to our majors.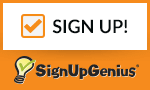 Curriculum Revision FAQs
Advising Session Slides
Advising FAQs

How do I request a substitution for or override into HPS 1000?
All substitution and override requests for HPS 1000 should be submitted to the ESSM Advising Center via e-mail.
How do I request an override into a closed course?
Kennesaw State University allocates course space to students according to a first-come, first-served basis, and students with seniority receive earlier registration times to facilitate the acquisition of classes needed for graduation.  Course sizes are set according to instructional size optima and physical space constraints.  Overriding the set size of classes is undesirable because it creates physical crowding, hampers attention to individual students, and diverts faculty resources from other important required work obligations. Closed course overrides are rarely granted and normally restricted to graduating seniors.
Examples of Insufficient Grounds for Override Requests
Failing to register at the appointed registration time.
Work Schedule/Childcare/Travel Arrangements: The Department serves too many students to accommodate requests for more convenient schedules.
Schedule Difficulty: Overrides are not to be used to distribute difficulty burdens across semesters.
Instructor Consent: Instructors cannot approve individual students for overrides into their classes.  In order to preserve fairness in access during the registration process, all overrides must go through the standard override process.
Instructor Preference:  Students will not be overridden into one section of the class because they prefer one instructor over another.
Insurance/HOPE: Students will not be overridden into classes so that they can receive full-time status to receive insurance coverage or to impact HOPE eligibility.
Be aware that students are constantly adding and dropping courses; therefore, it is likely that you will be able to enroll in a class through the drop/add process. If you feel you meet the criteria for an override, please contact your advisor who may submit legitimate override requests to the Department Chair.
What should I do if I receive a registration error (prerequisite, major, or other error)?
A. If you receive a "Pre-requisite/Score Error", you should first check the KSU Undergraduate catalog (http://catalog.kennesaw.edu) to ensure that you have actually met the prerequisite for the course. If you have met all prerequisites and are still receiving this error, contact the ESSM Advising Center immediately with the following information:
- "Registration Error" in the subject line
- Your KSU ID number
- The CRN for the class you attempted to register for (ex. 12834)
- The course number (ex. ES 3900)
- The section number (ex. ES 3900/02)
- The exact error message you are receiving
"I think I can handle the class" is not an acceptable justification for taking the course if you do not meet the course prerequisites.
Failure to supply all of the above information will result in a delay in resolving your issue.
How do I request a course substituion?
Course substitutions are handled through your major advisor, and the procedures for submitting overrides differ by department. Contact your advisor to request the override, and he/she will tell you the exact procedure. For substitutions that involve courses from other institutions, use the Registrar's Transfer Articulation System to see if a course you have taken has been substituted at Kennesaw State before. Submit substitution requests as soon as possible (please, do not wait until just before graduation before submitting substitution requests), and never assume that a course will substitute for a Kennesaw State course.
How do I request to take a course for the third time or more?
Kennesaw State's Re-enrollment Policy states: "After taking or attempting an undergraduate course for the second time, students will not be allowed to re-enroll in that class without the permission of the department chair or his/her designee." The Department of Exercise Science and Sport Management advocated implementing this policy and strongly enforces it. If a student is having trouble passing a major course after two attempts, then it is probably in his/her best interest to switch to a new major. The Department considers third attempts for the Summer semester only. If you seek permission for a third attempt, you must submit your reason for doing so to the Department Chair via e-mail prior to the end of the Spring semester immediately preceding the Summer term in which you wish to enroll for a third attempt. "I need this course to graduate" is not a sufficient reason to waive this policy. In most cases, evidence of extenuating circumstances is required to receive the waiver.
What is an Exercise and Health Science major elective?
An Exercise and Health Science major elective is any 3000-4000 level HPS course for which you have met all prerequisites. Use the KSU Undergraduate Catalog in conjunction with the current schedule of courses to determine the most appropriate electives for you.
What is a free elective?
A free elective is any college credit course for which you have met the prerequisite. You can use the KSU Undergraduate Catalog to identify courses of interest to you.

Who is my advisor?
All Exercise Science (formerly Exercise and Health Science) and Sport Management majors are advised by the ESSM Advising Center, even though Owl Express may say otherwise. For all advising questions, please contact the ESSM Advising Center via e-mail.

Where is the advising center located?
The ESSM Advising Center is located on the first floor of Prillaman Hall. The Advising Center will accomodate walk-ins when available, but making appointments via e-mail is preferred. In most cases, students should sign up for the appropriate group advising session before seekinga an individual appointment.
How do I request a graduation audit?
We recommend that you request a pre-graduation audit from the ESSM Advising Center 2 semesters prior to your planned graduation date. The request should be sent via email (ESSMadvising@kennesaw.edu). Your advisor will respond with your outstanding degree requirements and if there are any concerns will schedule an appointment with you.
Pre-graduation audits cannot be done during drop/add or during the first week of early registration due to the number of requests received in those time periods.
When should I petition to graduate?
You will petition to graduate through your Owl Express account in the semester prior to your anticipated graduation date. Specific dates and instructions are available on the Registrar's website. The petition process is handled through the Registrar's Office.

Does the ESSM Department offer a program in Sports Medicine or Athletic Training?
The Department does not offer a  program in Sports Medicine or Athletic Training.

Does Kennesaw State University offer a degree in Physical Therapy?
The University does not offer a  program in Physical Therapy.